Name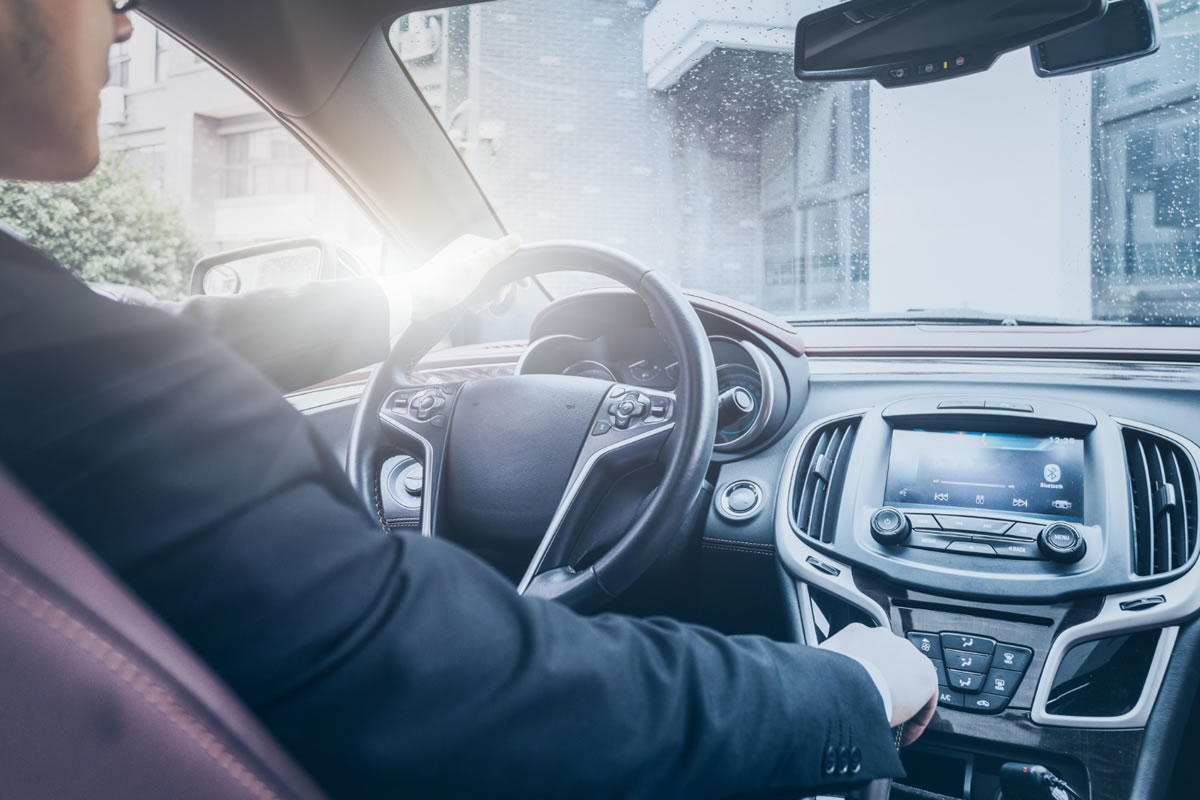 Many of us know that process servers are the professionals we hire to deliver court documents to the defendant. Their important role in the legal process truly gets the entire process started. However, to get this job done, a process server in Orlando must have many skills and extensive training to do it properly. These are some of the responsibilities that a process server must also follow when they are delivering court documents. Use of Technology Usi...
Across many jurisdictions, the only qualification for someone to serve process is that they should be at least 18 years old and not a party to the action. Many people choose to serve documents themselves to a local sheriff rather than using a professional process server. Though employing a sheriff's office for service is less expensive and involves less research than hiring a dedicated process server, it is not always effective. There are many reasons why you will want t...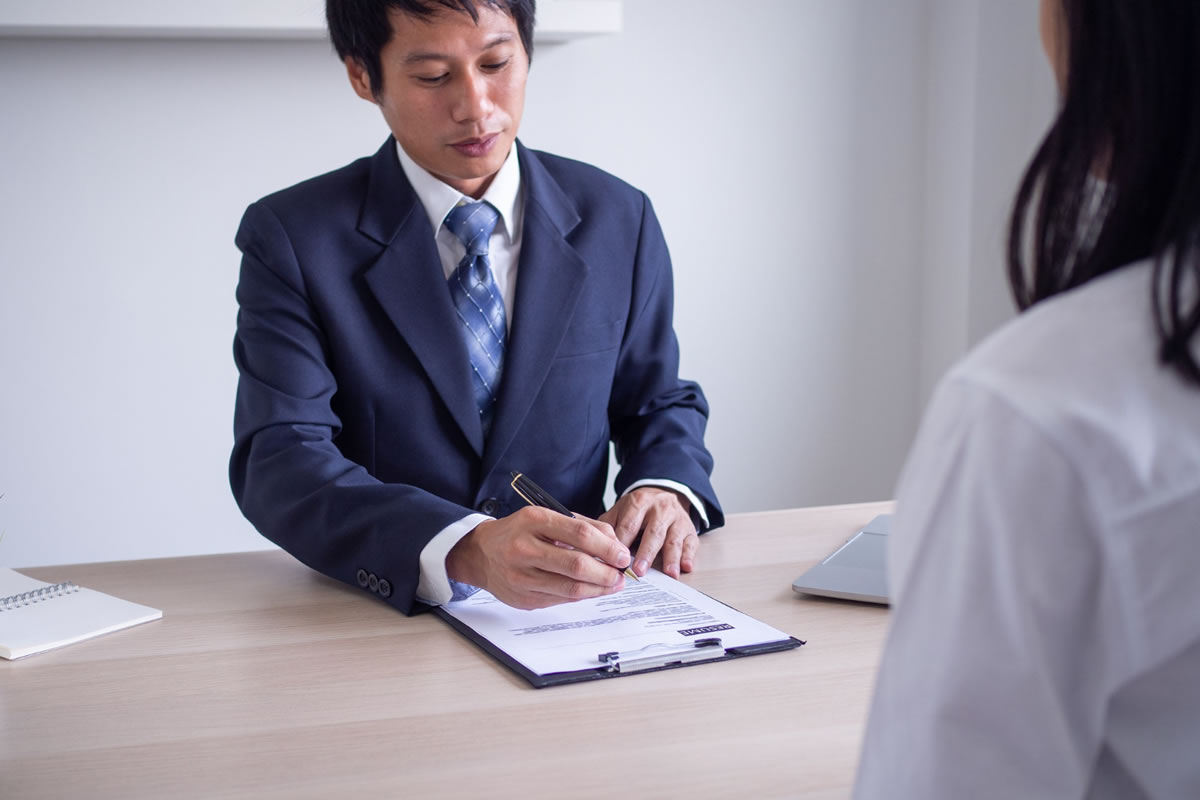 Are you about to serve someone papers to sue them in court? Do you need to start a legal process by communicating the lawsuit to your defendant? Anytime you are looking to sue or press charges against another individual, you will likely need the services of a process server in Orlando. These professionals are an important part of the legal process, as they are the ones that will deliver the court documents to the defendant to truly begin the legal process. There ...
Are you looking for a process server that can locate even the most evasive recipients? Are you concerned with your process server's ability to deliver your court documents? When you are about to start a legal process with someone who has done some wrongdoing in your life, you want to find a reliable process server in Orlando. They will be able to take care of all your needs so that you can get the legal process started and completed sooner rather than later. These ...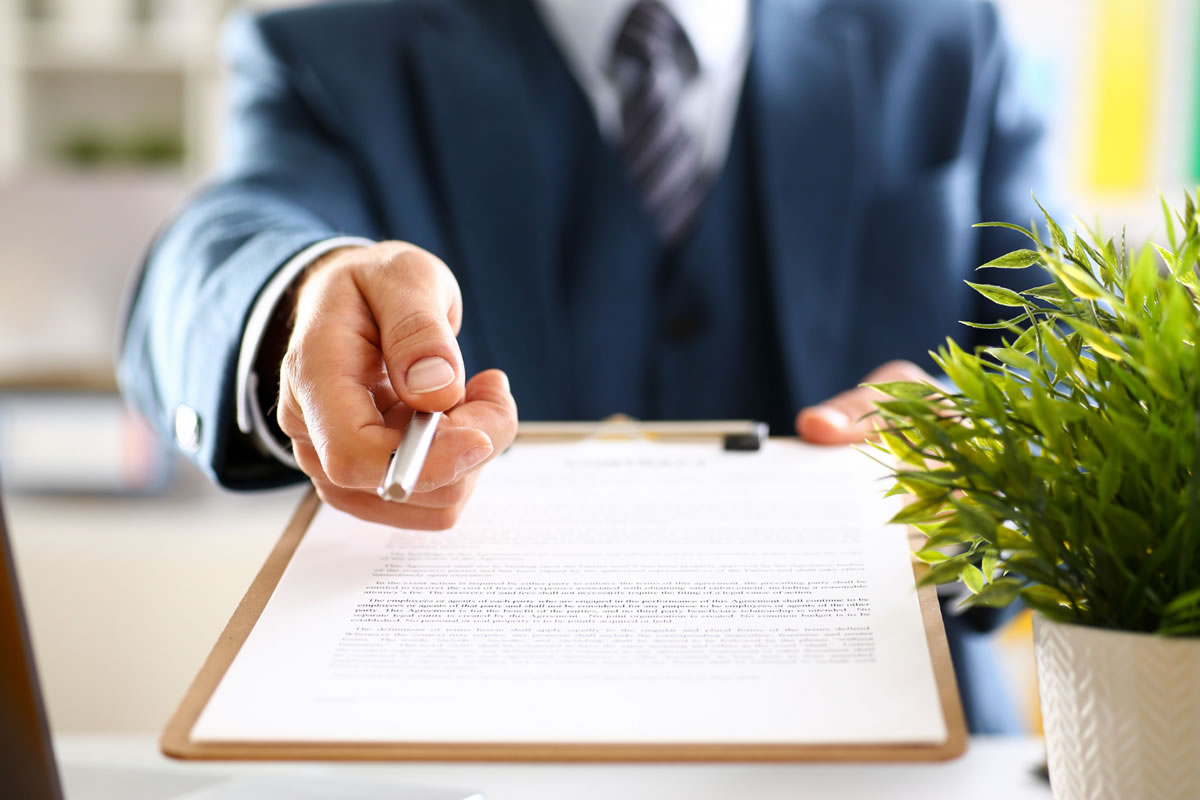 Are you wondering why you need to hire the services of a process server? Do you need to take legal action that requires the assistance of a process server? In order to get your legal process started, you need to notify the defendant that you are suing that you are taking this step. Process servers in Orlando will deliver these court documents to inform them of the event and prepare them for the consequences. To fully understand why you need a process server and what th...
Are you a landlord or property manager? Do you have to put out eviction notices when tenants have broken their contracts? Being a landlord can have tough responsibilities, especially when it comes to tenants that do not follow the rules. Sending out eviction notices can be one of the more uncomfortable and inconvenient jobs of a landlord. However, when you use a process server in Orlando to deliver your eviction notices, you can take the discomfort out of the situation...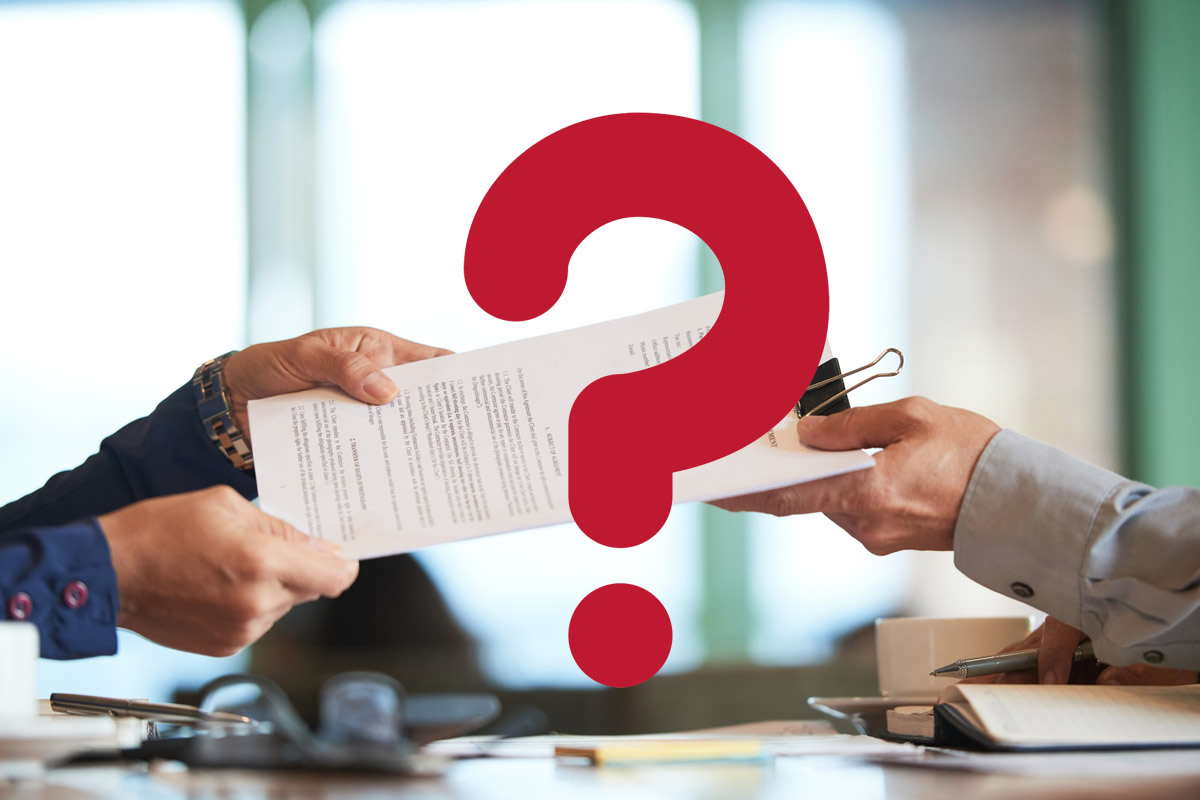 Are you wondering why you need a process server to deliver your court documents? Is this the first time you are even hearing about a process server? Process servers are professionals that are trained to properly adhere to the rules when serving court documents that inform the defendant that charges have been filed against them. They are a necessary and important role in the legal process. As a process server in Orlando, we work diligently to track down recipients, ensu...
Have you ever wondered what it takes to become a process server? Do you fully understand the role of a process server in the legal process? As an important member of the legal process, a process server in Orlando provides an invaluable service in delivering court documents. Because of the Constitution, these individuals are a third-party entity that is required to deliver important documents to alert the defendant that charges have been filed. Their job actually begins...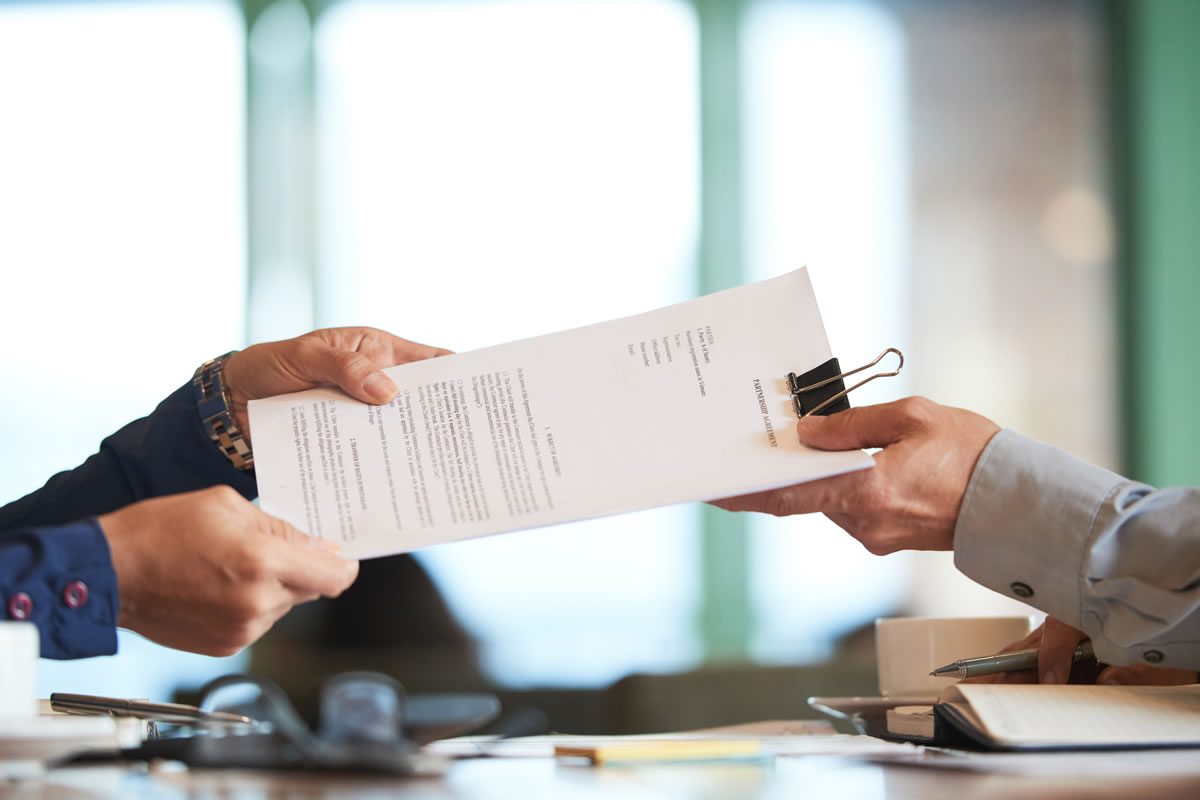 Are you looking for a quality process server to deliver your court documents? When it comes to your legal concerns, you want to trust the best service to take care of your needs. A qualified, professional, and reliable process server in Orlando will be able to perform the job correctly, which won't jeopardize the legal proceedings. Because the job of a process server is the critical catalyst required to start the legal process, you want to be sure that they avoid these t...
You may think that avoiding a process server will mean that you won't ever get sued. However, you couldn't be more wrong. When you are evading a process server in Orlando, you can suffer some major consequences that actually will cost more harm than good. Process servers are simply the messengers that are bringing you documents that initiate a legal process, whether you like it or not. It is their duty to locate you so that this process can begin, and you can f...
Are you getting started with the legal process but need guidance and reassurance that you are doing the right thing? Filing a claim against another individual can be difficult, especially for those that have never dealt with any legal matters before. You may hear terms that you've never heard before, like process server. If you've never heard of a process server in Orlando, you will need to familiarize yourself with their role in your legal process soon. A proc...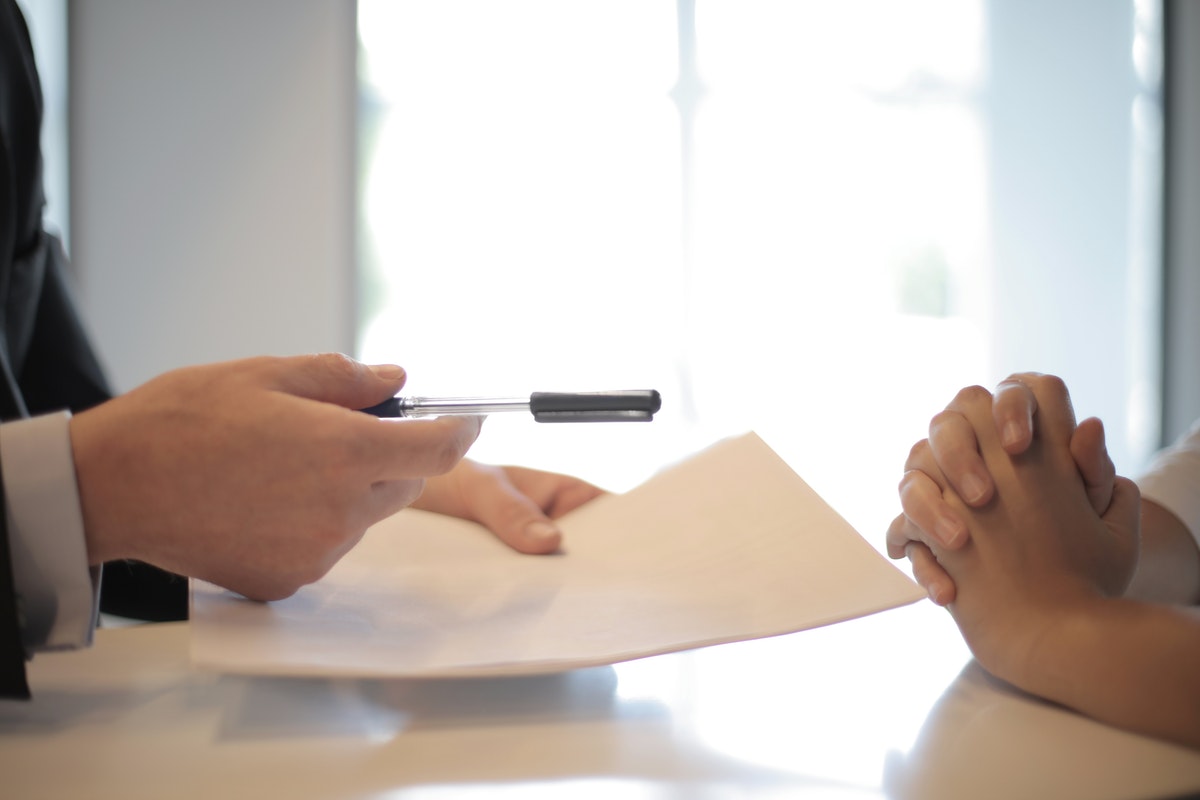 If you are in a situation where you need to file a complaint against someone, you may find yourself filling out a complaint to start the legal process. Once you file this complaint, the legal process will officially begin and your case will be reviewed and seen in court, if need be. Although the legal process may sound complicated and taxing, you want to be able to fight for what you rightfully deserve. Whether you are victim of abuse, criminal activities, theft, wrongful injury, ...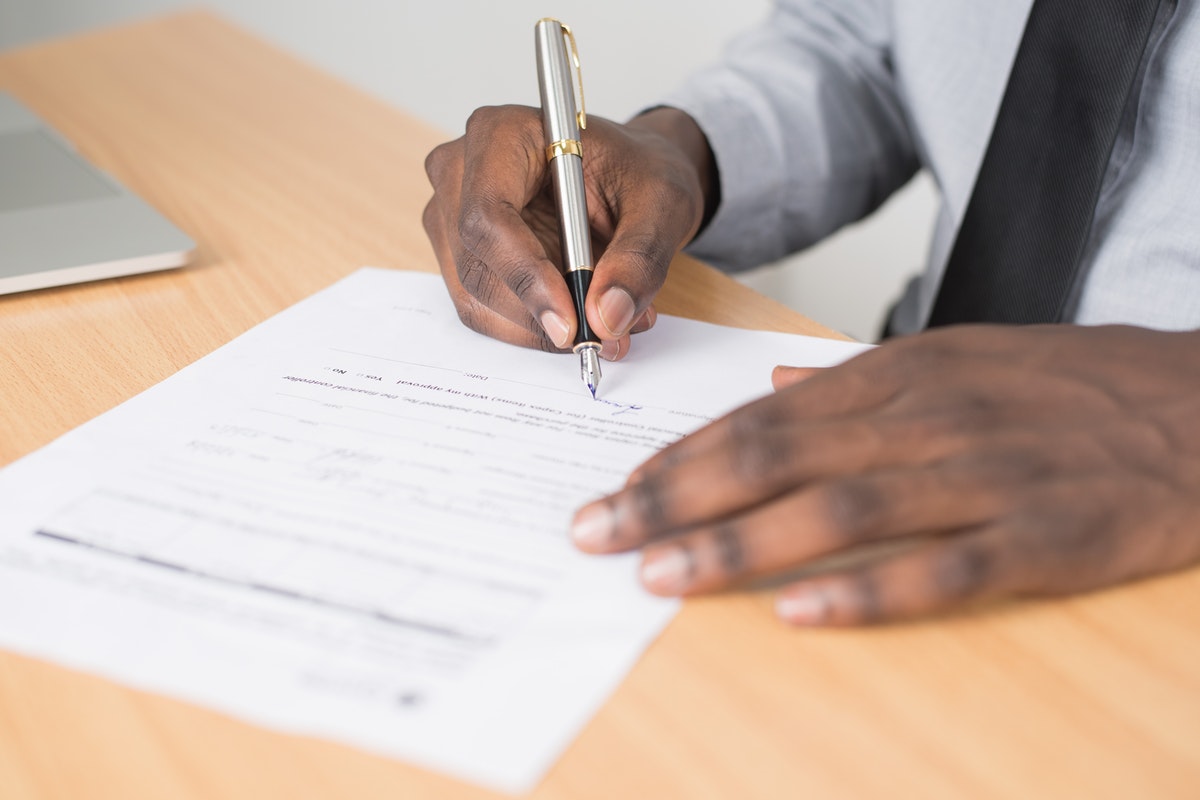 Are you interested in filing a lawsuit but don't know where to start? When you initiate a lawsuit, you will need to fill out a lot of paperwork, called the "pleadings." This paperwork is documentation that will be used to collect the resources and staff that you'll need during the course of the legal process. It will also alert all the necessary parties, including the defendant, about the lawsuit. You'll need to hire a process server in Orlando to...
Are you interested in becoming a process server? Process servers are integral part of the legal process as outlined by the Constitution, as they are required to deliver court documents. The delivery of these documents is the proper beginning of the legal process. Many people become process servers in hopes to find success and turn a profit. As a process server in Orlando, we offer qualified and dedicated process servers that can get the job done right so you can start ...
Do you need the services of a process server to begin your legal process by delivering documents to your defendant? Many people are unaware of the services that are required by a process server. Without a process server in Orlando, you wouldn't be able to proceed with your case. Also, you want to ensure that you choose the right process server so that they don't stall or inhibit the legal process. This requires a person that possesses certain characteristics an...
Process servers are legally responsible to follow through with their job duties in order to make sure that the legal process isn't halted. Even though delivering legal documents may seem like an easy job, it comes with many complications and unforeseen situations. As a process server in Orlando, we encounter difficult circumstances with particular jobs, including difficult clients, angry recipients, and tough-to-find addresses. There are many challenges process servers m...
Many people aren't even aware that process servers exist until they are in the middle of a legal battle. Process servers are the people that deliver court documents to relay the information that they are being sued or their presence is required in court. For this reason, they aren't people you want knocking on your door. However, their role in the legal process is essential. Without process servers, the requirements outlined by the Constitution wouldn't be ...
"You've been served." This is a common phrase used by many process servers as they hand over court documents to their customers. Process servers are an essential part of the court process. In fact, they actually make sure that the court process can rightfully begin by delivering important documents that alert all parties of the case. Many people are unaware that they can easily become a process server in Orlando with the right qualifications, training, an...
So, you have a dispute and want to open a court case. Now what? After filling out the court documents, you will also need to hire the services of a process server. Process servers are individuals that will properly deliver your legal documents to the defendant, informing them that they have been served and will be expected in court. You can either work with a reputable company with a process server in Orlando or hire an individual process server to perform your legal r...
Getting sued, going through a divorce, or being summoned to court are not events most people are prepared to expect in their lives. When you know you are about to be served court documents, you will have to face a process server. Many people think that if they simply avoid contact with the process server, they can just avoid the legal process all together. This assumption is false, and it actually comes with some serious ramifications. As a process server in Orlando, w...
Did you know that a process server must strictly follow certain rules as outlined by their job description? Some of these rules may seem surprising, but if they are not followed exactly, the entire court case could be at risk for rejection. As a process server in Orlando, we must keep our staff trained on up-to-date rules and regulations involved in the legal process. Here are a few surprising rules that our process servers must follow in order to keep the legal case open....
"You got served" is a sentence that most people hope to never hear in their lifetime. However, there are people that could say this sentence on an everyday basis, because it is their job to serve court papers to any required parties. These people are called process servers. As a process server in Orlando, Central Florida Process has been serving the legal community by delivering legal, court papers for over 30 years. Before you get started with a process serv...
While some people willingly accept legal documents because they realize that it is part of the process, others try to hide. Skip tracing is the process used by process servers in Orlando to find a missing person to serve them with legal paperwork. When you work with an experienced process server in Orlando, like Central Florida Process, they can use several techniques to locate even the most difficult-to-locate individual. Here are some methods that they might use. Friends a...
Many people wonder if they can make a living as a process server in Florida. If you want to pursue being a process server, then you must have the court's permission as you serve at their pleasure. Before seeking their endorsement, many steps need completing. Meet General Requirements You must be at least 18 years old and a permanent resident of the state. You cannot have any mental problems that might prevent you from making a sound judgment. You must ...
Process serving has a rich history in Florida and across the United States. While Central Florida Process and many other process servers in Orlando act with high integrity, some give our industry a bad name. The Phone Scam One of the most common scams is that an illegitimate process server will call you and tell you that they work for a branch of the government. Then, they will insist that if you do not pay them, they will start garnishing your wages or draw money straig...
One of the most common questions asked today is if papers can be served on a person's Facebook, Twitter or other social media account. The answer is an extremely qualified yes, according to many courts across the United States. Florida Case The Second Court of Appeal found in Coastal Capital Venture, LLC v. Integrity Staffing Solutions, Inc. that Coastal Capital Venture was not justified in serving the other company on Facebook. They found that Coastal Capital Vent...
There are four different types of papers that you may need to hire a process server in Orlando to deliver to an individual. Understanding the different types and how they are prepared will help you get ready to meet with these professionals. Writs A writ is a formal paper prepared by a court for a person to appear in court. There are many subcategories of writs including subpoenas, warrants, and prerogative writs. There are many different types of writs, and a process se...
As the world becomes more interconnected than ever before, you may find it necessary to hire a process server in Orlando to serve someone in a foreign country. While the process remains straightforward, you need to be aware of two different applicable laws that may apply. How Long Do You Have? According to Florida Rule of Civil Procedure 1.070 (j), you have 120 days to serve the defendant. That can sometimes be tough if the person is in some countries. Therefore, make su...
If everyone agreed all the time and always did the right thing, then process servers in Orlando and other locations would be out of work. Unfortunately, that will never be the case. So, if you need to serve someone with papers for eviction, in a divorce or in a lawsuit, make sure that you use a professional process server who will follow the law. These professionals are supported by a long line of history. The Magna Carta You have to go back to the rule of King John in E...
Process servers in Orlando are usually faced with lots of work. However, there are times when getting the job done proves difficult. This is due to factors like limited parking spots in large cities, and when there are parking spots, there is a huge price tag. Process servers sometimes spend a lot of time looking for the right parking spot, and sometimes traffic issues. Besides, the cost that goes with parking can reduce a process server's income. Even when there are free park...
The act of process serving is carried out to kick start a law suit. Process Serving is a legal step taken to provide the defendant in a lawsuit with claims from official notice about the proceeding. There are some jurisdiction that allows a plaintiff in a lawsuit to use any adult to serve papers to the opposite party in question. However, due to the fact that these parties are not trained, it is not usually the best alternative. As an alternative, many people resort to using a profe...
Process serving is a serious business. While it is an interesting line of work, it could also be pretty dangerous. Hence, if you are not careful, there is a huge chance you could find yourself in some rather unpleasant situation. With this in mind, you should always be alert and vigilant, so you don't run into any issue. The aim of this article is to help you avoid any of such unpleasant situations. 1. Serve only when the Recipient is Alone When people ar...
Small claims courts apply to cases when the complainant is litigating for not more than $5,000, and it also depends on the state of the claim. This type of claims can involve cases such as suing for return policy, back rent, non-payment of wages or salary, property damage, breach of verbal or written contract etc. Small claims court is pretty efficient and effective since there is no lawyer or jury needed hence, simplifying requirements for evidence. There are some cases that doesn&...
It is the job of process servers to deliver vital documents to people for many reasons. While it is not an easy job, people hold a number of misconceptions about it. There are times the recipients would not want to receive the document which could make the job difficult for the process server. Process servers are required to serve their document with dignity and integrity. However, there are some things a process server cannot do when serving paper. 1. Guessing the law...
Legal cases could be pretty confusing and sometimes, when confronted with a process server in Orlando, you might wonder at times if the process server is genuine or trying to pull a scam. If you have a feeling you have been a victim of process service fraud, these tips will be able to help you stay safe. If you need to hire a genuine process server in Orlando, get in touch with us at Central Florida process as soon as possible. 1. Is the process Server requesting for paym...
If you have a collection company or legal business, you may have to deal with a case that may not be in your local area. You, as a business owner, may not have the time or a staff member to go to another state for a couple of days to take care of the matter. And this is where local process servers step in. History of local process servers Back in the day, when this system was introduced, not every professional was allowed to get involved and only deputies, sheriffs, and ...
For its day-to-day functioning, the judicial system necessarily requires the services of process servers. It is their responsibility to deliver the correct documents to the concerned officials. Their services are required for serving various kinds of legally recognized documents. For example, they serve legal documents to inform a person of lawful filings and also to coerce an individual to appear in court at a particular date and time. Summons for a Civil Case In case o...
To the average person, the job of a process server is one that can be carried out by about anyone. Well, in as much as the job description of a process server is to serve legal documents, it is not as easy as it appears. Not everyone who claims to be a process server in Orlando really carries out this duty efficiently. Just like in every profession, there are ways to get better at one's job. To be an efficient process server in Orlando, there are things that you should know. H...
In spite of the fact that there are no real hazards attached to process serving in itself, there have been many cases where process servers in Orlando were assaulted while attempting to serve court documents. Although this seldom happens, it does happen and is now one of the challenges that is faced by process servers in Orlando. While there could be lots of reasons for the ever-increasing assault on process servers, the answer to the question "is process serving dangerous" is emp...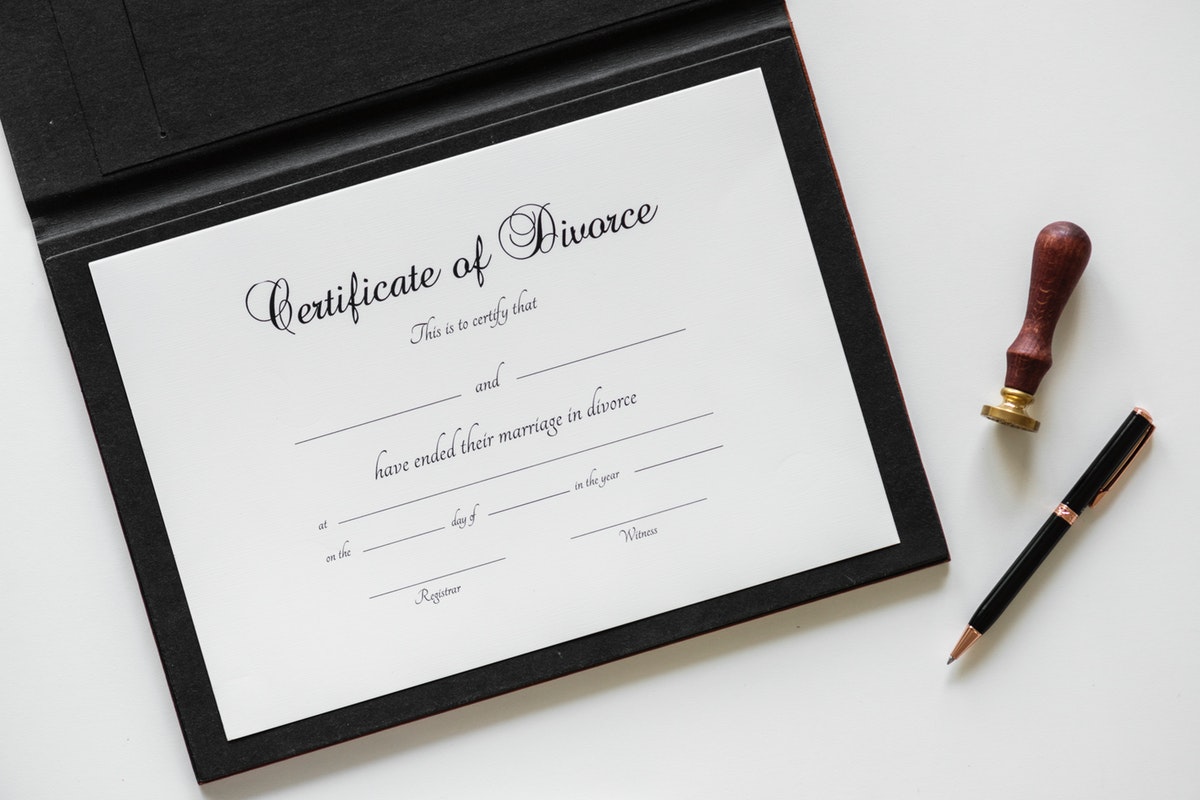 While some people might know when they will be served with divorce papers, it usually comes as a shock to many. Most times, the spouse being served has no clue on the reason for the divorce. In fact, process servers in Orlando revealed that being served a divorce paper can open doors to many nasty emotions. Divorce is difficult in itself; hence one could complicate the issue with nasty behaviors. In this regard, we reveal some things one should avoid doing when served a divorce paper. ...
These days, assault against process servers is gradually becoming common. This makes it important to take conscious steps to know how one can protect oneself. Thus, whatever the case may be: taking a self-defense class, learning some tactics, discussing with professional process servers, there are recommended ways to be protected when on a serve. We present common tips to guard against assault as taught by experienced process servers in Orlando. 1. Carefully Read What You...
When dealing with a foreclosure as a law firm, care must be taken to handle it in its own peculiar way and not like other types of legal issues. In order to make sure that service is done effectively in line with the regulations, it is imperative that you use a process server in Orlando who has experience handling foreclosing matters. Where proper service is not done, it could lead to contested service, traverse hearings and as bad as your foreclosure claims case being thrown out of court....
It is not uncommon for a law firm to retain a document retrieval company to help them get important documents whenever they need it. A good process server in Orlando can help you with document retrieval services and save you a lot of money and time. Not only will a document retrieval company help you save money and time, here are other ways that they help benefit your law firm. 1. Increased productivity As a lawyer, you earn based on your time and you definitely do not w...
When you are searching for someone who has disappeared for reasons best explained by them, your search for the person may prove abortive if you wouldn't hire a person skilled in the aspect of skip tracing. Skip tracing involves employing various means in tracing where a person has been to. In most cases, the disappearance is more of an intentional act. It could be an act to avoid a bill collector, a process server in Orlando, a court judgment or several other reasons. ...
It is no more news to hear people pay to professional for helping them complete an order. Services ranging from party planners, plumbers, landscapers, and lots of other relevant services. But, have you ever thought about a process server? You might be reading this article because you would need the assistance of a process server anytime soon or perhaps you are here to broaden your coast of understanding. Whatever the case may be, this article would provide you with insight on top re...
Have you ever thought of making use of the service of a process server? If yes, you may have wondered, what do I need to understand before choosing a certain process servicer. A good process server is tasked with the job of finding the person you are having legal issues with and delivering the necessary documents to the court. Because of the importance of their service, picking the right one is very important for both you and your case. In this article, we will be discussing how you...
Used mostly in the legal field, process servers in Orlando have become so popular that almost all makes use of their services. There are some traits they must develop for them to be considered as a good process server. In this article, we will be discussing the traits of a good process server in Orlando. Ability to deal with everyone The ability of a process server in Orlando to deal with everyone is very important. You may choose who you will work for, but you cannot ch...
Just imagine that you walk into your office and find that your wages are being slashed on the excuse of a debt you didn't owe? Would you like to know if someone were taking you to court? What of a situation where a judge issues a ruling that affects you without giving you the opportunity to state your story? These are the things process server in Orlando seek to guide you from—to make you have your rightful ground at any time and that is why they are important. A great ...
Issues concerning service of process as well as protecting due process rights are always essential parts of any legal matter. However, knowing how to serve foreclosure documents is something that requires extra knowledge and expertise. To serve foreclosure documents in a proper and legally acceptable way, it is paramount to get a process server in Orlando—one that you can trust. The Effect of Defective Service Where it is discovered that notice of service for a mat...
When you're filing an important court case, it's important to hire a competent legal process server. A process server in Orlando needs to deliver legal documents in a timely and efficient manner. They need to know the area well and be knowledgeable about particular legislation. Do not settle for anything less than the best which you will find when you choose Central Florida Process Service. Since 1989, we have been providing legal support and documentation services for the Orlando a...